THE NEW ALBUM OUT NOW!
VINYL / CD + LIMITED EDITION BUNDLES COMING IMMINENTLY!! (WEEK OF AUGUST 22ND)
THE NEW ALBUM OUT NOW!
VINYL / CD + LIMITED EDITION BUNDLES COMING IMMINENTLY!! (WEEK OF AUGUST 22ND)
·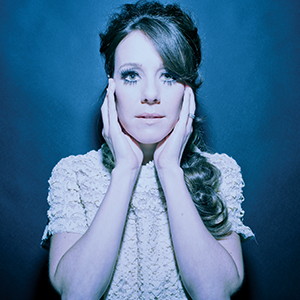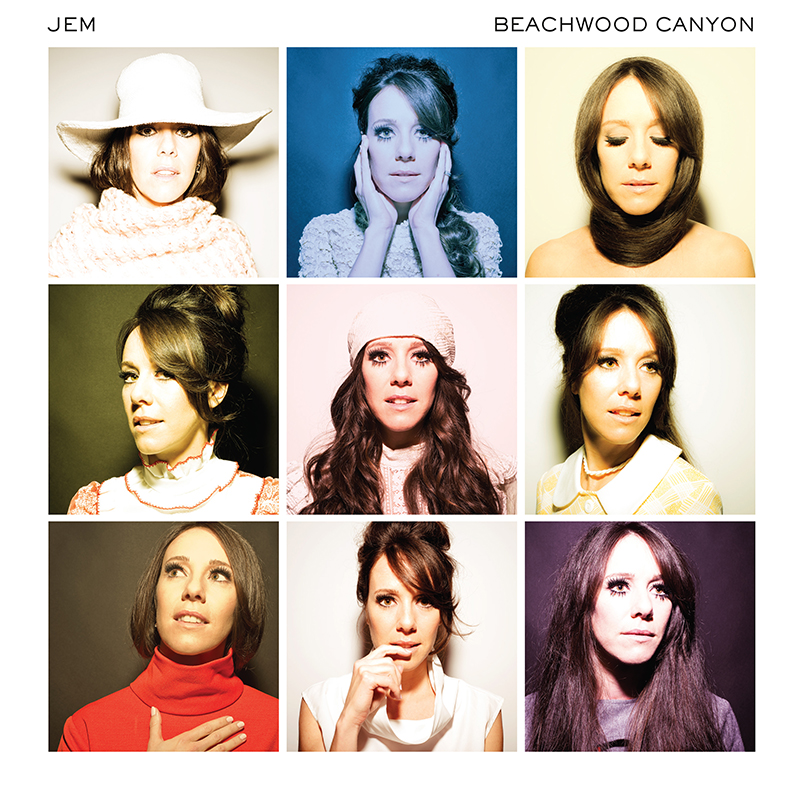 BEACHWOOD CANYON
Pre-order + First Single – 7/01/16
BEACHWOOD CANYON
Pre-order + First Single – 7/01/16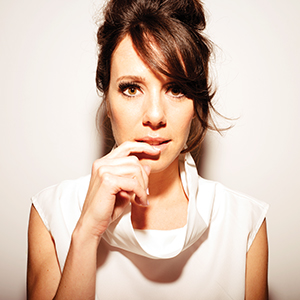 Jem
From Wales to Brighton, London to LA, Welsh singer-songwriter Jem sits overlooking a beautiful Hollywood Hills sunset from a rooftop above Melrose Avenue. "I know right?" she says of the backdrop with a hint of a Californicated Welsh accent. "The sea is the same temperature as Wales so that's a comfort..!" Twelve years after adopting The Golden State as her sunnier west coast home, it's comforting to hear that in the wake of a greatly successful music career since the release of her Platinum certified 2004 debut record Finally Woken, follow-up Down To Earth (which contains the Sex And The City movie featured song 'It's Amazing'), and an impressive array of premium film, television and commercial syncs, Jem is the same affable person she's always been. Maybe because her road to the top began behind the scenes, or perhaps due to her close family bonds, Jem's consistency is also a direct result of the fact that she orbits her own sphere, never knowingly influenced by the noise of the world around her or whatever fad is currently taking up space on the radio. "I still love early '90s hardcore," she laughs, professing to be very controlling about who touches her vinyl collection. Jem's self-assurance has been the key to her journey thus far. Having grown up in a small town outside the Welsh capital, she later moved to Brighton and while obtaining her law degree, began DJing and club promoting, pioneering the city's early Drum 'n' Bass scene. After graduation she managed a small breakbeat label before assisting at acclaimed dance night 'Big Beat Boutique' which launched the DJ career of now renowned Fatboy Slim. Finally embarking on her own musical calling, Jem learnt to navigate a simple bedroom-studio set up and spent several years recording and pounding pavements in London and New York trying to secure a record deal. But Jem's earliest break as an artist would come via her songwriting skills when a chance encounter led to her co-writing 'Nothing Fails' for Madonna's American Life album. Still unsigned, a trip to Hollywood in 2002 proved pivotal as she dropped her self-made demo at the door of KCRW, LA's revered radio station, where it quickly became the No.1 listener requested. Moving across the Atlantic in 2004, she's never looked back and the rest is history… Now flying independently, her forthcoming third record, Beachwood Canyon, has been a protracted and well-loved affair, perhaps more akin to the assembly of a family photo album than the method by which most artists write, record and package an LP today. Jem understands that memories take time to build. Her songs are inspired by a shared human experience, the real emotional traits we all share. "I'm really inspired by connecting with people through music" she says, "it's very powerful. I'm so happy to have such a diverse fanbase". Diverse perhaps, because when you listen to Beachwood Canyon – a 9-track odyssey into 1960s classic songwriting and Theremin- infused acoustics – it's immediate that hers is a collection of melody and introspection that will chime with anyone who appreciates the craft of a provocative tune and a direct lyric. Beginning as a side project, Beachwood Canyon has grown to become an enlightening voyage of authentic expression. "I'm fascinated by emotions, self analysis, and the ups and downs we all face." The album's roots were established when Jem lived in LA's renowned Beachwood Canyon – famed for being the winding road that leads to the Hollywood Sign – in 2006 with her now husband. It was the year she set up house in the hazy haven that along with Laurel Canyon, once housed the likes of Crosby, Stills and Nash, Neil Young, Joni Mitchell and Carole King. The title song informed the rest; an album that throws back to Jem's love of the likes of The Byrds and The Beatles. "I'm a huge fan of the late Sir George Martin, Brian Wilson, the old seminal recordings and the legendary sounds they captured. I've never produced a live band before and it was an amazing experience." Jem recorded the majority of the album at Grandmaster Studios "a crazy eccentric place with amazing history"; another Jem favorite, Stevie Wonder, wrote his seminal 'Songs In The Key Of Life' there. She then followed up with overdubs and vocals, editing her harmonies, harp and glockenspiel on the go on her laptop. From the distant drums and ethereal flutes of the intro softly evoking senses of early summer, throughout the album Jem delivers a continuous feeling of yesteryear. The bassline of 'Beachwood Canyon' guides us into alluring Simon and Garfunkel-tinged vocals with Beatles-esk strings as she wills her listeners to "Dream with me tonight." 'So Gold' particularly glows like the timeless beauty of California, the surroundings of which seem frozen in time as Jem discusses her excitement to finally be unveiling her new record she's produced and spent years coming back to and perfecting. The playful doo-wop girl group harmonies of 'My Love', with the endearing choral chant "Your blue eyes make me swoon, swoon, swoon." leads flawlessly into a pretty harp laden lullaby, 'Ode' to her Mum, 'Momma'. "I might be the first person in the world to work a squash court into a lullaby," she laughs. "My Mum's an international level player so I had to have it in there..!" 'Don't Look Back' injects a grandiose rock band opening with soaring strings and anthemic choruses, while the driving electric guitars of 'Tell It To My Heart' take the record to a darker more haunting place. 'The Adventures of Cupid and Puck' lightens the end of the record with a bittersweet story of unrequited love. Jem's velvety vocals captivate as her insightful lyrics tell of an intoxicated Cupid teaming up with one of Shakespeare's most mischievous characters. The finale 'Hold On', concludes the album with a rousing love-filled ballad played on virtuoso Billy Preston's custom made ivory piano, ringing out the sound of an epic Christmas Number 1. Having taken some time away from the music industry to channel her empathetic talents into other storytelling arenas; screenwriting, directing, developing a startup for the arts and her new 'It's Amazing' brand launching in 2017, Jem is ready for her next chapter. With the surge in direct-to-fan capabilities and the resulting artistic freedom, the Welsh songstress is taking matters into her own hands and releasing on her own imprint, Orchid Entertainment Inc. Her passions always dictate the way. "I trust wherever my heart takes me musically so every record will be different. My next one is most likely gonna be a hip hop project I've been planning since I first started sampling." Trusting Jem's sense of ambition is a safe wager, having supported Dave Matthews Band in stadiums across the US and shared concert billing with the likes of Kanye, The Black Eyed Peas, Maroon 5, the Pixies, Arcade Fire, P!nk and Ray LaMontagne. With songs covered in Mandarin and Cantonese and her classic debut sounds still ringing out daily in shopping malls and coffee shops around the globe, whatever her approach it seems to be working. "I like to put the upmost care into every aspect of the music so I feel it holds some kind of intangible essence.. almost magic, and that flows into people's ears and hearts. Maybe that's why it still gets a lot of love. Whatever it is, I'm very grateful". The City of Angels is now a sea of twinkling lights and it's clear this Jem is in the right place to be following her dreams, "I always like to aim ridiculously high…" she says thoughtfully. With an already timeless Beachwood Canyon, those heights are limitless.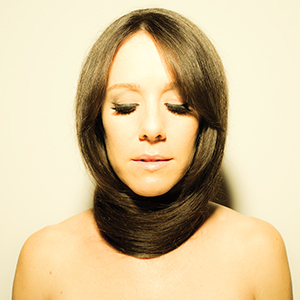 News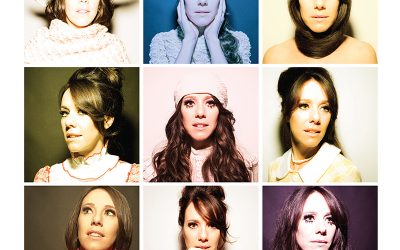 What can I say, it's finally here!! Thank you for your patience! I hope you will hear the care, the love, the fun & delight, and all the magic in the music! (If you have bat ears you might even spot a sci-fi sound effect spinning off in one of the songs, there's a... read more
What can I say, it's finally here!! Thank you for your patience! I hope you will hear the care, the love, the fun & delight, and all the magic in the music! (If you have bat ears you might even spot a sci-fi sound effect spinning off in one of the songs, there's a... read more
Los Angeles, CA The platinum Grammy Award-nominated duo deliver the first single remix from Beachwood Canyon. The Sirius XM DJ's and Jem go back a long time to when she was a newly graduated law student in Brighton, UK, running Adam Freeland's breakbeat label "Marine... read more
Los Angeles, CA – Jem reveals two lyric videos to kick off the first single from her third studio album, Beachwood Canyon. Displayed over dreamy vocals and sun-kissed sunset 8mm footage of the famed Beachwood Canyon hills of Los Angeles, Lyric Video One features... read more
Los Angeles, CA – Jem's highly anticipated third studio album, Beachwood Canyon, will be released on August 5th, 2016 on her imprint Orchid Entertainment Inc. The first single and title track 'Beachwood Canyon' will be available everywhere from July 1st. Jem's... read more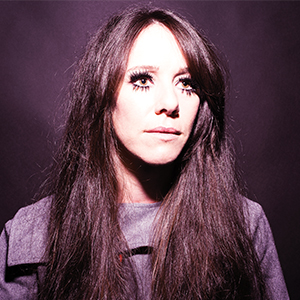 Video